Urology Webinar with Dr. Natale (via Zoom)
Men's Health Webinar with Dr. Richard Natale M.D.: Signs, Symptoms, and Treatment Options for Erectile Dysfunction
June 6, 2023 at 7:00 PM (EST)
Hosted by Dr. Richard Natale, M.D. who is a board-certified urologist with years of experience treating men's health issues.
View this webinar and get your questions answered in the comfort and privacy of your own home.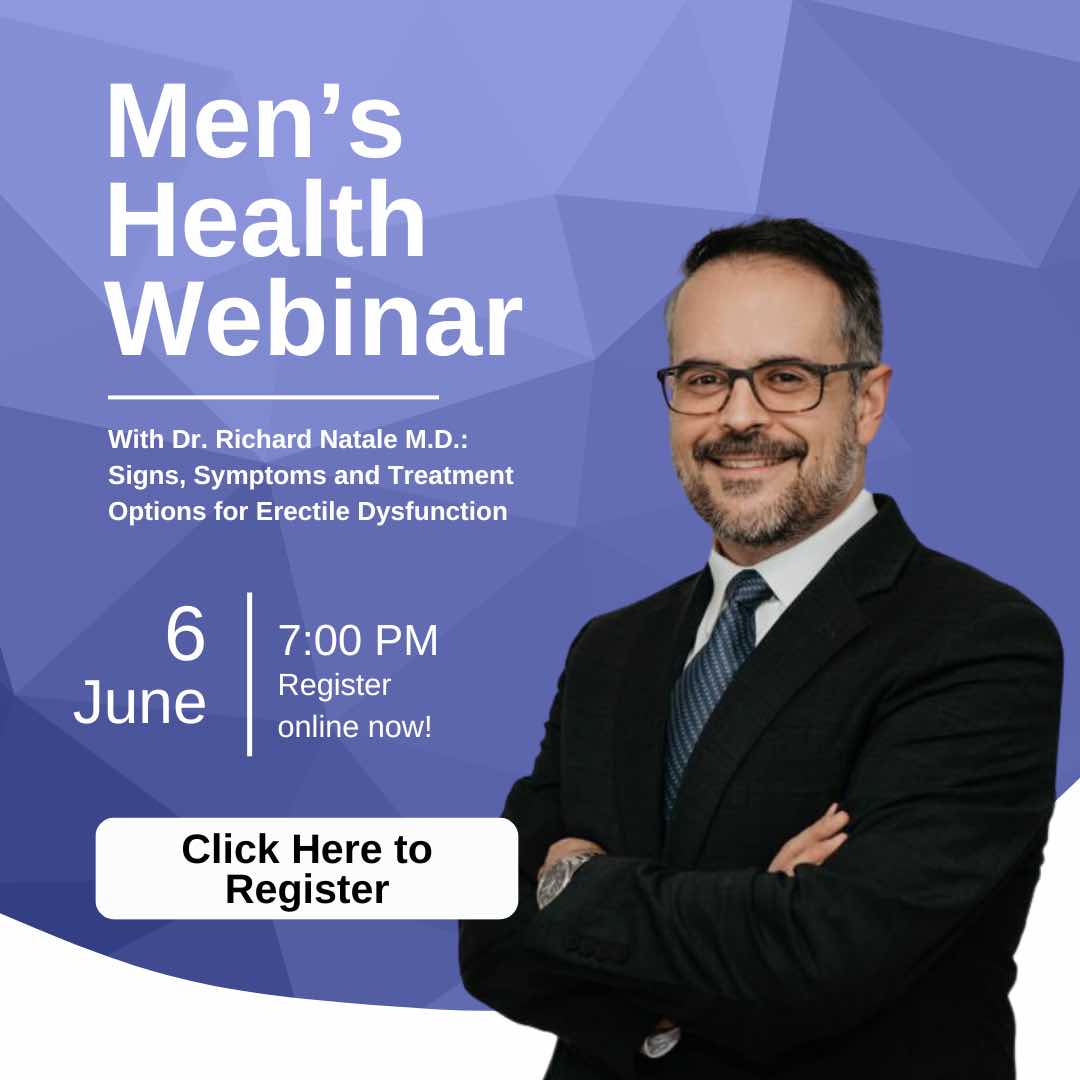 Join us by clicking above or click here to register.
This webinar and EDCure.org are brought to you by Boston Scientific.